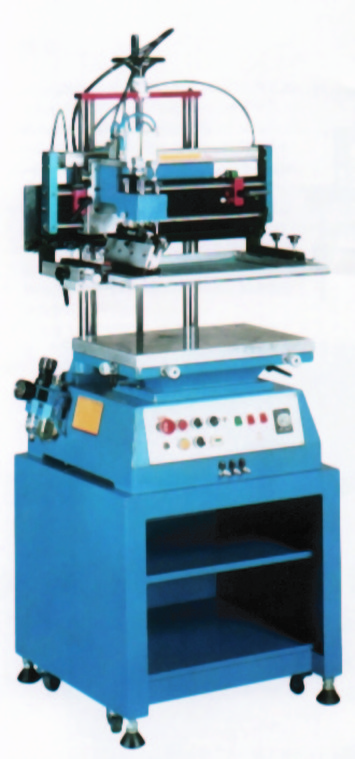 Welcome to Victory Silk Screen Processing / Cal-Precision Graphics, Inc.
​
If you are searching for a high quality resource for your coatings and graphics needs, we have over 45 years experience serving the aerospace, audio,
studio,
manufacturing and medical
industries all over the United States.
Our Capabilities:
PRECISION SCREEN PRINTING
We are experienced in applying inks to many materials. Aluminum, stainless steel, vinyl, wood,
mylar, glass,
acrylic, polycarbonate,
powder coated,
polyurethane and enamel coated surfaces.
We can custom computer generate artwork from your drawings or use your AutoCad, .pdf or
​Illustrator files. Your positives are generated in-house saving cost and time. We can custom
​match colors to PMS Pantone color charts, FED-STD color charts and supplied samples.







POWDER COATING, INDUSTRIAL & MIL SPEC. PAINTING
We take pride in producing Class "A" Finishes! Using Enamel, Polyurethane and Lacquer based paints. What ever your coating needs are we can
​deliver a high quality, durable coat with material certifications. We can custom match colors or use your specific manufacturer primer and color
​numbers.

​​Click for MIL-SPEC processes.

Engraving & Chemical Etching
Our engraver has over 30 years experience! We can engrave and etch on stainless steel,
aluminum, brass, acrylic and plastic materials.


Fabrication
We have the capabilities to fabricate flat aluminum-stainless steel panels, dials, pointers,
aluminum-stainless steel nameplates, placards, lexan-polycarbonate overlays, spacers,
​washers, pressure sensitive decals. We specialize in the production of back-lit or lighted
​acrylic dials and panels or can refurbish yours. We have the ability to laser cut acrylic,
​polycarbonate and other materials.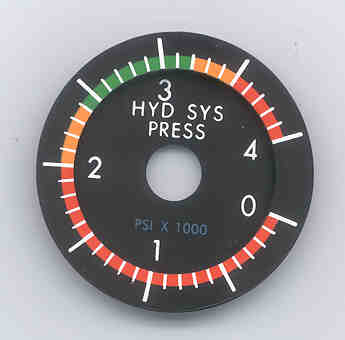 Lighted Control Panels, Knobs, Placards

Fabricated or Refurbish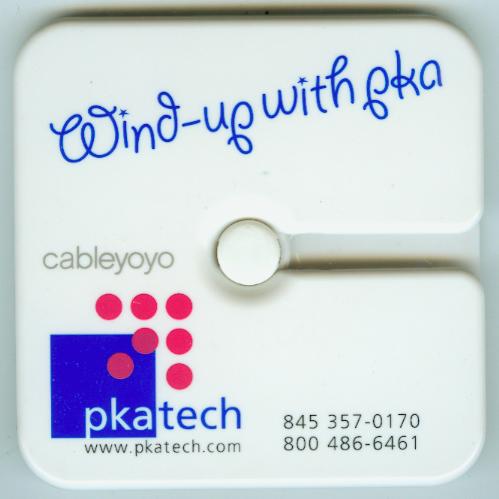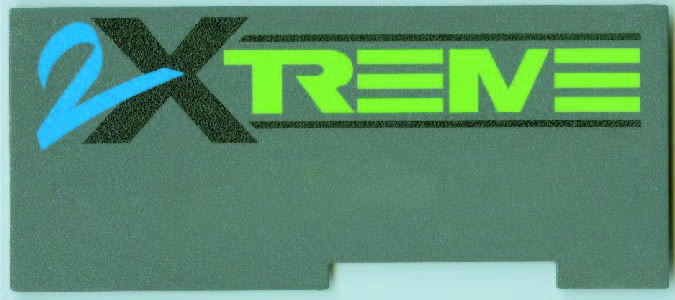 Panel

Fabricated, painted with polyurethane, 3 colors with clear protective texture.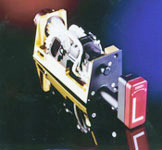 Our Mission
We strive for complete customer satisfaction by providing a quick, low cost service with over 40 years of experience. We own our facilities and equipment and can pass that savings onto our customers. Let us make you another one of our satisfied customers!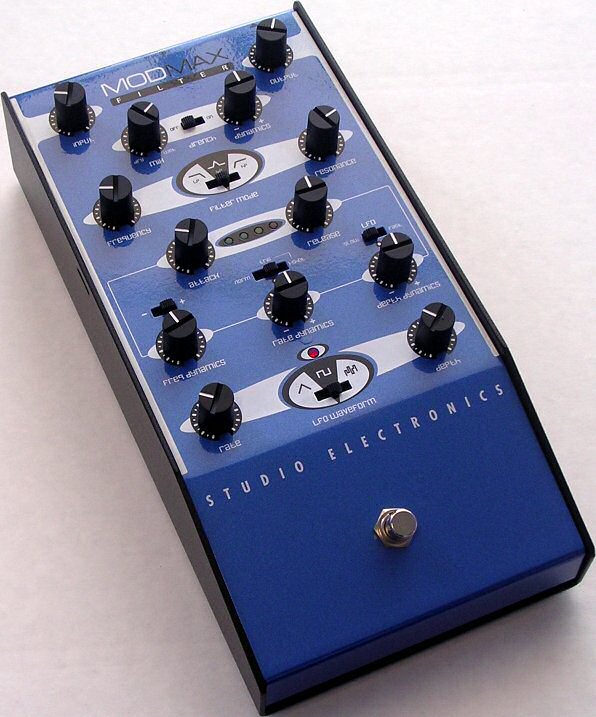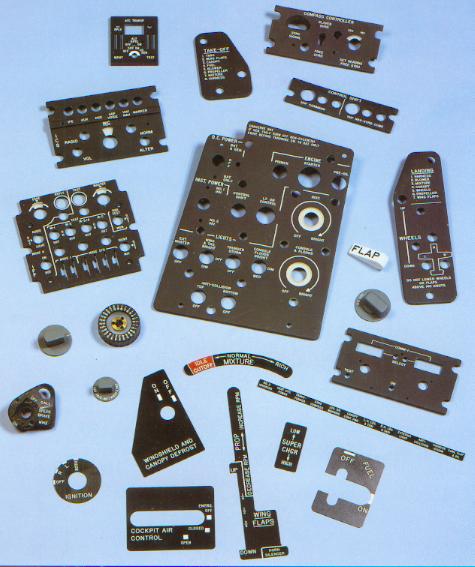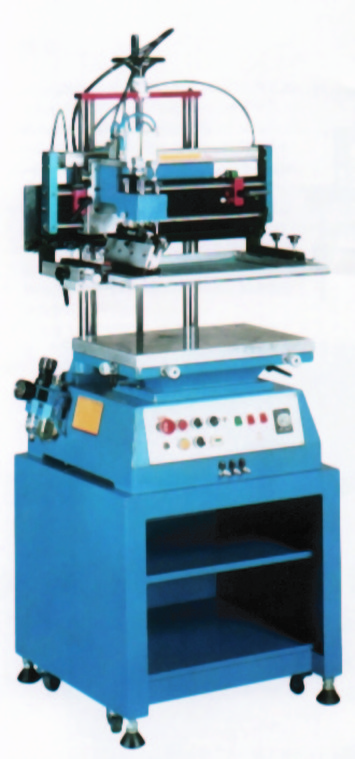 ABS Plastic

Four color run.

Pedal
Primed painted with polyurethane,
​2 colors epoxy screen printing.

Panel

Powder coated and screen printed 2 colors.
Dial

Fabricated mutli-colored Back lit
Engine Fire Control Lens

Screen printed and clear coated ​Back lit